Our mission statement is:
Every day,
In every way,
Everyone matters.
Short Heath Federation was formed in 2006 when Lane Head Nursery School, Rosedale Church of England Infant School and Short Heath Junior School joined forces under one governing body. Since then, we haven't looked back!
Each of our schools is led by a Head of School – they are in charge of the day to day running of their school, as well as working together with the Executive Headteacher on the strategic improvement of all of our schools. All three of them are amazingly talented school leaders - specialists in their field. The Executive Head takes responsibility for the development of the federation (with a primary focus on continually improving the quality of teaching and learning in our schools), as well as supporting other schools in an advisory role and carrying out Ofsted Inspections in schools in the West Midlands Region.
We never stand still and since we federated, we have gone from strength to strength. Lane Head is an outstanding nursery school and both Rosedale and Short Heath are good schools. Across all schools we have an incredibly talented team of staff – every single one of them. We have more Specialist Leaders of Education than we have ever had before – we see ourselves as lifelong learners and are constantly researching effective practice and implementing even better teaching practices in our schools. Our leading practitioners enjoy using action research to further improve what we do.
We are very proud that we are able to support other schools in Walsall. We have a rapidly growing reputation as a centre of excellence and others are always keen to learn from what we do. We aspire to provide the very best possible education that we can for our children. It's important to us that we support every aspect of your child's development – personal, social and emotional, as well as academic.
One of our many particular strengths, and one that we are especially proud of, is that we focus on the very specific needs of every child – we really do mean it when we say 'Every Day, in Every Way, Everyone Matters'. All staff believe that every single child has the potential to be exceptional – we do our very best to make sure we give them all of the opportunities that they need. Our children deserve the best! At Short Heath Federation, we actively promote the fundamental British values of democracy, the rule of law, individual liberty and mutual respect and tolerance of those with different faiths and beliefs.
Although we are a federation, each of our schools has its own unique character and it's always been important to us that we keep it that way. You can find out much more about each school on their individual website. What's great is that, because we provide education from the age of 3 until your child is ready to go to secondary school, we can provide a seamless journey – and what's even better is that whichever school your child attends, your family will be supported by the same team of Family Support Advisors. You only have to get to know us once!
Another strength, and something that makes our federation unusual, is that one of our schools is a Church of England School. From the beginning it has been important to us all that we have a strong Christian ethos across all of our schools, and we are extremely fortunate to have Furzebank Worship Centre on site as well as an extremely supportive vicar and church community. Without doubt, our outstanding Christian distinctiveness makes our settings extra special.
The future is exciting. Since 2019, we have welcomed 90 children into our reception classes as we moved from 2-form to 3-form entry. We are looking forward to continuing to develop the extensive range of support that we give to our families beyond.
Our governing body is another strength. Governors have a range of experience and backgrounds which means that they are able to support and challenge us to make sure we are always improving. They, too, work to support other schools and are actively involved in the National and Local governor associations. Our Chair of Governors is Mrs Lesley Foster. You can find out more about our governors by following the link.
I am extremely proud to lead Short Heath Federation. Our children are amazing and make every single day fulfilling. We love what we do and we know that you will love it too.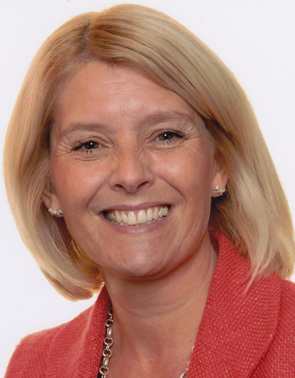 Cathy Draper
Executive Headteacher
Short Heath Federation